Health and Wellbeing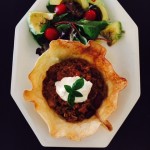 Type 2 diabetes is the most common form of diabetes affecting around 90 – 95 % of the 26 million children and adults with the condition in United States. Hardly surprisingly, controlling the diet is a very important part of looking after yourself. This is why knowing what to eat with Type 2 diabetes is so important.
Also known as non-insulin dependent diabetes, it is a chronic condition where the individuals have problems regulating the blood sugar in their body. Those who have high blood sugar are either unable to produce enough insulin or are not responsive to insulin.
In recent years the incidence of diabetes has increased, perhaps partly fueled by out dependence on prepackaged foods and the fact many people are more sedentary these days than ever before. Diabetes can also be hereditary and affect healthy eaters and sporty individuals, so it is not your 'fault' if you get it.  Continue reading →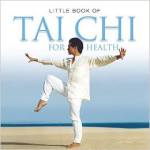 When most people think of exercise, they think of strenuous activity. Sweating it out at the gym while trying to figure out the weight machines or pounding the pavement outside isn't the only way to exercise, though. Some exercise can be relaxing and Tai Chi is one of those. Tai Chi is not only an exercise for the body, but only for the mind. There are benefits of Tai Chi most other exercises won't give you. Continue reading →
Some More Hot Content For You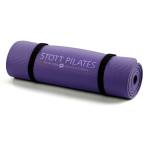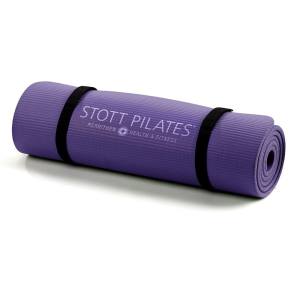 Pilates is a wonderful exercise to do if you want to strengthen your body while also becoming more flexible. A lot of Pilates is done on the ground. Mat work, as it's called, helps you strengthen your core muscles and does so in a way that is easy on your back. There are many benefits of Pilates, some of which you can guess and others which might not be so immediately apparent when you begin. Continue reading →
Yoga is something that people overlook when talking about exercise. I mean how can it not be – it's something that people only do for fun, right? Wrong, yoga is amazing in the benefits that it produces and the effect it has on people's lives. There are benefits of yoga a lot of people don't realize.
You may see people bending and twisting their bodies in weird ways when you think about advanced yoga or even yoga for beginners, but in fact it's something completely different. Yes, it does include stretching and it should be done when starting yoga. Although, if you've been doing yoga for a few years now, then you probably past the stretching stage and more concerned with the benefits of yoga.
The more you practice yoga, the more benefits you will notice. Here are the 3 main reasons why you shouldn't be skipping your yoga classes: Continue reading →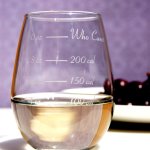 A lot of people dieting know how many calories are in food, or at least they have some idea and then find out the rest, so they can keep a record, but how about calories in wine because those count just as much. Wine drinkers might be surprised how many calories are in their favorite tipple. In fact, if you drink wine it's vital to know. So, how many calories in wine exactly?
Although most wines are less than 100 calories a glass that is not always the case and of course it depends on the serving size. Wine is lower in calories than a lot of other alcoholic drinks, with Sauvignon Blanc and Zinfandel at less than 80 calories a serving.
One glass of wine per night is apparently good for the health of your heart, making that evening glass of red an encouraging, as well as healthy, choice. Knowing how many calories in wine can help you make good choices about drinking. Continue reading →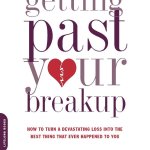 We have all felt heartbroken at times and sometimes nothing seems to be able to shake off that horrible, empty feeling. Knowing how to mend a broken heart means you can move on with your life.
If your partner has left you or something else bad has happened there are various ways to help you get over it and the saying 'time heals' actually does apply, even if you are not feeling especially optimistic about anything at the moment.
You cannot force yourself to feel better but some tips on getting over the pain include the following:
Spend time with family or friends. Having people you care about around you while you are going through a hard time can help enormously and remind you that you still have love in your life and the person who hurt you or broke your heart is not the only one that can make you feel good. This is good advice if you want to learn how to mend a broken heart quickly. Continue reading →
Other Posts You Might Like