crockpot
The following crockpot recipes for weight loss are perfect for making in a slow cooker. One of the benefits to using a crockpot is you can tip the ingredients in there in the morning, then go to work or out for the day. When you get home your meal will be ready! This mean you don't have to stand over the stove, nibbling on snacks you shouldn't be having, but you can eat your healthy meal right away.
A crockpot, also known as a slow cooker, is an electrical appliance used to gently simmer food. The temperature is kept low so your food slowly cooks over a period of hours. A basic model should have a low and a high setting while others might have a warm setting or even 'keep warm' which means once your dish has finished cooking it will keep warm. This is why preparing crockpot recipes for weight loss is so easy.
Which Crockpot Recipes for Weight Loss to Make in There
Crockpot recipes for weight loss come in all shapes and sizes including mini ones which you might use to cook a chicken breast for one person or a small amount of hot dip, right up to huge ones to make a batch of soup for freezing in portions or a meal for 8 people.
You can choose from round ones or oval ones which are good for cooking, say, a whole chicken, and you can choose from different brands and price tags depending on the features you want your crockpot to have.
Continue reading →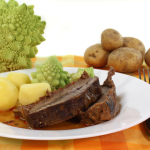 Coffee might sound like a strange ingredient to combine with beef, but it does lend this crockpot coffee braised beef dish a very rich and tasty flavor which complements the meaty beef taste. This recipe can be made in the crockpot and you don't need many ingredients for it.
To make this crockpot coffee braised beef you will need a boneless beef chuck roast weighing about 3 pounds, or slightly over, along with coffee and garlic. Throw in some water, cornstarch, salt and pepper, and those are the only ingredients you need.
Just add your crockpot coffee braised beef ingredients to the crockpot then you can use the cooking liquid to make a tasty gravy which goes over it. I love this with mashed potatoes and vegetables, perhaps carrots and parsnips, or something green like green beans or broccoli (if I were a fan of peas I might choose those). It would also be nice with roasted potatoes.
Continue reading →
Some More Hot Content For You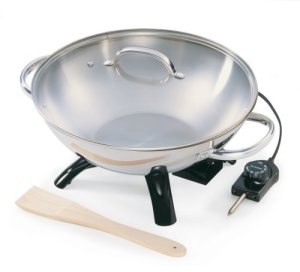 Technology has become a huge part of everyday life, and every area of your home will have some form of electrical item to make life easier. The kitchen is no exception, and there are many different electrical cookware items which will enhance your cooking experience. Perhaps you already have all the electric cookware for the kitchen, or it could be you are considering some new purchases. One thing is for sure, and that means you won't be short of choice, because there are so many wonderful items to choose from.
Alongside the traditional pots and pans, you are likely to see many new high tech cookware items.
From electric griddles and woks to crockpots and multi-cookers, many of our favorite kitchen gadgets and appliances are now electric, favoring electricity over conventional items. You can do so much with these gadgets. Continue reading →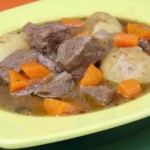 Not being able to eat gluten doesn't mean not being able to enjoy beef stew, and it is perfectly possible to make this tantalizing dish without the gluten. This crock pot beef stew gluten-free dish is a wonderful dish for the cooler months.
It is tasty, filling and packed with amazing flavors. The whole family will enjoy this crock pot beef stew gluten-free recipe and you will find it easy to put together.
This stew boasts beef, potatoes, carrots, celery and onion, as well as carrots for sweetness and color. Beef broth (choose a gluten-free one of course, or use a homemade one) and bay leaves add more accents to the flavor, as does garlic. Continue reading →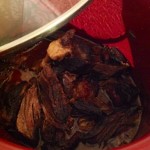 I often make this dish because it is so simple, and all you need to make it are 2 ingredients – beef and BBQ sauce. Any tough cut of beef which needs to be braised or slow cooked will work, so opt for braising or stewing steak, or something like skirt or flank. You will also need a crockpot and it is up to you whether you want to cook this 2 ingredient crockpot BBQ beef recipe on high, medium or low.
How Long Should 2 Ingredient Crockpot BBQ Beef Cook?
Use high and the beef will be done in about 5 hours. Double that for low, and guess somewhere in between the 2 for medium. Of course, the exact time depends on your crockpot and the meat you are using, but once you can easily pull the meat apart using a pair of forks it is ready to serve.
You can also keep this on your crockpot's 'keep warm' setting for hours. Once the beef is tender it will not toughen if you keep it warm or cook it a little longer, making this 2 ingredient crockpot BBQ beef recipe rather foolproof! Continue reading →
Other Posts You Might Like