Other Reviews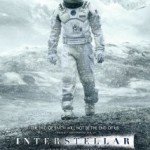 Now that 2014 is well over half a year behind us, all the best sci-fi movies of 2014 are available on DVD, so rather than going to the cinema, why not curl up with some popcorn and a DVD this evening? I love this genre and managed to see plenty of movies last year. My husband doesn't mind the genre but it's me who is the real fan, so I'm going to share with you my top sci-fi movie recommendations! Continue reading →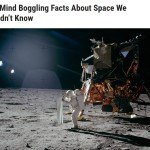 Like many people, I'm fascinated by space and sometimes I like to find new websites about space and wonder at it all. If you think about it, the Earth is just one tiny dot in the middle of a seemingly unlimited universe and, although we have some idea of what is out there, at least closest to us, there is so much we don't know! I find the enormity of it all to be a thing of wonder, and now that technology is being developed at such a speedy rate, the space photos and new information available is incredible.
When I see a headline in the newspaper about space or a link to look at photos, I often click through out of curiosity, but something that can be frustrating if you're into all things space-related but not a rocket scientist is, well, a lot of it is hard to get your head around, or to make head or tail of! Not all websites about space explain it with amateurs in mind either.
I can explain what a planet, sun, star, and universe is. I know the difference between a meteor and a meteoroid, and I very much enjoy sci-fi (which is entertaining but can still be educational), but give me a technical article about space or show me complex websites about space and I won't have a clue. Continue reading →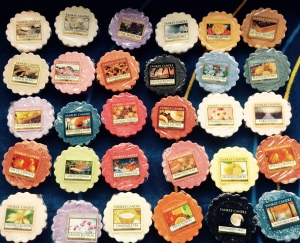 I love Yankee Candle Tart Wax Melts and can't seem to stop buying them! Since I have tried pretty much every scent, I thought I would share my Yankee Candle Tart scent reviews with you, to inspire you to try new scents and discover a new favorite perhaps.
I have an electronic tart burner as well as a tea-light one, and my husband and I both like trying new fragrances in our home. The first time I ever tried using wax tart melts was when I found a bargain set in one of the local shops here in Holland including a tea-light burner and a few small melts.
They were unbranded and didn't smell that appealing but I liked the concept and began to wonder what quality wax melts would smell like, which is when I started to order directly from Yankee Candle.
Perhaps you live close to a Yankee Candle store or even somewhere like Bed, Bath and Beyond where they sell them, in which case you can simply wander in and sniff to your heart's content. However, sniffing the melts through the packaging isn't the same as smelling them burning, so I am going to try and describe all the scents for you, to help you make your choice. Continue reading →
Some More Hot Content For You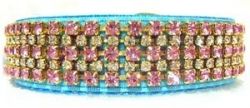 Swarovski crystals are beautiful and if you are looking for an extra special collar for your feline friend then why not buy Swarovski cat collars? Costing less than you might imagine, these lovely collars will look gorgeous on your cat.
I have tried a few different ones, although my favorite is the simple 10-diamonds on velvet style. My cat Cleo is black with flashes of gray in her fur, so I usually go with a bright color like pink or red. She's 9 so she has had a few collars and she had her current one for a couple of years so far.
Choosing Swarovski cat collars is not difficult. Just pick out something which you like and make sure you get the correct size. Continue reading →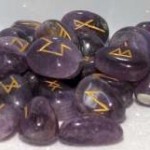 What are rune stones? Well, rune stones, or runes as they are also known, are a system of communication, decision making and divination. There are 24 runes in a set and they are like an alphabet of the North and North Central Europe.
To Buy or Make Rune Stones
You can buy runes from New Age shops or online, but a lot of people like to make their own, and you can use stones or discs made from wood.
Rune stones are often engraved but some are painted or drawn on instead. One way to make your own runes would be to find 24 similar size pebbles or cut 24 discs out of wood, and write on each one with a black marker pen. Continue reading →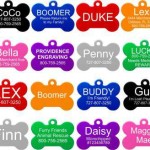 If your pet ever gets lost then having an ID tag is an absolute must, so you can be reunited quickly and relatively easy. The longer a pet is missing the more that can go wrong, and let's face it, our pets are so precious. They are like members of the family, so consider pet ID tags as a must-have.
A lost animal might not be able to find his or her way home, so invest in one of these tags (many cost under $5, even the personalized engraved ones) and if anything does happen, whoever finds your pet will know how to contact you to let you know they found your dog or cat. Continue reading →
Other Posts You Might Like