These ginger pork kabobs are simple to prepare and the flavors work so nicely together. You can use either pork loin roast or tenderloin to make these, and you can also change the vegetable selection if you want, to customize the result.
Try adding fresh or canned pineapple, baby carrots, chopped zucchini, peppers, mushrooms, precooked broccoli, or cherry tomatoes. Or any variation of those! Yep, keep it colorful and you can't go wrong.
Halved precooked new potatoes and fresh herb sprigs are also nice. When you are threading the ingredients on to the kabobs, leave some space between each item. You can also swap the mustard for ½ teaspoon of Chinese 5-spice powder if you want, or the orange marmalade for pepper jelly. If you want the marmalade but you also want a spicy kick, you can stir some cayenne into the marmalade to liven it up.
Ginger Pork Kabobs: What Kind of Grill Do You Need
If you do not have a charcoal grill, you can use a gas grill, or even broil these 4 inches from the heat on a preheated broiler pan. The pork is combined with vegetables after you have marinated it, and the marinade itself is packed with flavor, combining soy sauce, vinegar, ginger and mustard for a piquant result.
Once you have threaded everything on, it is time to cook the kabobs and it is best to do this over a medium-hot flame, directly over the heat. Keep the kabobs turning so they cook evenly, and keep an eye on them. A little charring is fine. Too much is undesirable.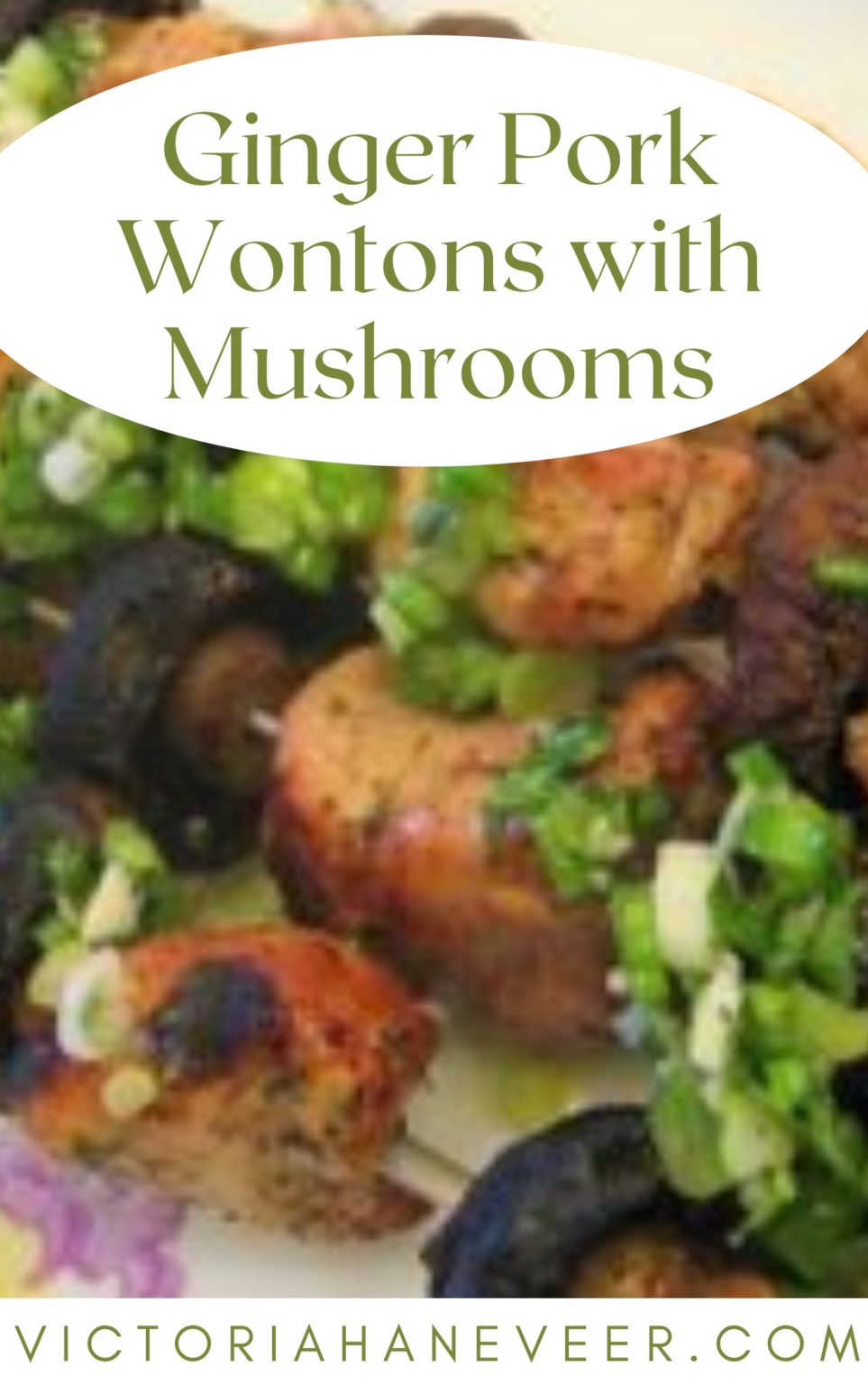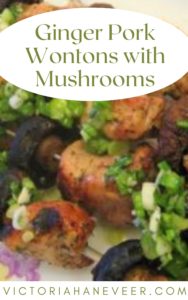 Add Some Sweetness to the Mix
While they are cooking you can brush the marmalade or pepper jelly over them, and this acts both to add some sweetness to the kabobs and helps keep them juicy while they are cooking, adding a sweet touch to the piquant flavor, for a real explosion of flavor.
A little dried basil finishes these off perfectly. This recipe combines various cuisines, Asian and Western. Because you have the freedom to alter the vegetables as well as the flavorings in this recipe, you can choose exactly how you want the result to be.
The great thing about pork is how versatile it is. Offering a distinctive yet subtle flavor, pork can be combined with all kinds of ingredients to make a lovely dish, and it can be spiced up, used in a risotto or pasta dish, barbequed whole or as kabobs, or prepared in another way.
If you want a brand new way to prepare it, try this recipe because the flavors are really phenomenal and pork is also an economical choice. Which  means this is a great meal for a crowd!
Some Serving Suggestions
You might like to serve a tossed salad on the side or some fluffy couscous. Another idea is steamed black rice with sliced green onion. If you are serving these as an appetizer, one per person is sufficient, and you do not need to serve them with anything.
If these are to be the main dish, then anything you want to serve will go well. Potato salad makes a lovely contrast because you will be combining the creaminess of those with the piquant flavors in the kabobs, but if you prefer fries, rice, corn on the cob, or another kind of side dish, go ahead and make it, because these kabobs combine well with all kinds of sides.
Print
Ginger Pork Kabobs with Mushrooms
Pork is paired with colorful vegetables in this easy recipe. The ginger and mustard marinades adds so much flavor, while the marmalade adds a lovely sweet taste to the kabobs.
Author:
Prep Time:

15 mins

Cook Time:

10 mins

Total Time:

25 mins

Yield:

4

1

x
Category:

Main Dish
1

lb (450g) boneless pork loin roast or tenderloin in 1 1/2 inch (3cm) cubes

¼ cup

(

4 tablespoons

) soy sauce

1 tablespoon

freshly grated ginger root

2 tablespoons

rice wine vinegar

1 teaspoon

Dijon mustard

8

halved button mushrooms or 2 bell peppers in 1-inch (2.5cm) squares

2

onions in 1-inch chunks

¼ cup

(60ml) melted orange marmalade

1 tablespoon

dried basil

8

skewers
Chopped green onions (spring onions), optional
Instructions
Combine the pork with the soy sauce, ginger, vinegar and mustard in a Ziploc bag.
Seal the bag and marinate in the refrigerator for up to 4 hours
Prepare a medium-hot charcoal grill.
Remove the pork from the marinade and discard the mixture.
Thread the meat on to 8 skewers alternately with the veggies.
Grill them directly over the flames, turning occasionally, for 5 minutes.
Brush the melted marmalade over them, then cook for a further 5 minutes or until the pork is cooked through.
Sprinkle the dried basil over them a minute or 2 before the end of cooking.
Let the kabobs sit for 3 minutes then serve 2 kabobs to each person.
We like to sprinkle chopped green onion (spring onion) over them – either fresh or lightly sauteed… your choice!
Photo by Johnida Dockens
East meets West in this sticky, sweet pork kabob recipe. Pork is marinated for a few hours then threaded on to skewers with colorful vegetables. Once the kabobs are assembled, you can cook them over a direct heat until the meat is cooked through and the vegetables are tender.
While the ginger, soy sauce and other ingredients in the marinade soak into the pork, giving it a piquant flavor, the marmalade brushed on while the kabobs are cooking adds an amazing sweetness and keeps the kabobs sticky and wonderful.
A pinch of dried basil adds a nice finishing touch, and there is no doubt these are eye-catching, colorful and really appealing. These ginger pork kabobs make a change from burgers and hot dogs.