Chicken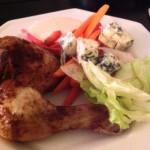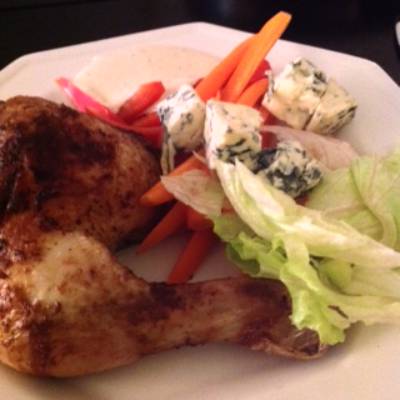 Being an English girl, I wasn't quite sure what buffalo chicken was when I first heard the term. Of course I knew what a buffalo was and what a chicken was but didn't see how you could combine them. All became clear when I tasted this delicacy Stateside and fell in love with it! Keep reading for the best buffalo chicken recipe I have found.
So much so in fact that I have added it to our regular meal rotation because I adore the combination of crispy, spicy chicken, fresh vegetable sticks, creamy dressing and of course don't forget the blue cheese!
This best buffalo chicken recipe, like most of mine, is really easy to make. You have the choice of using any kind of chicken. The first time I made it I used chicken breast but now I usually use chicken legs. Not only are they cheaper here but they are also more flavorful, plus I like to crisp the skin up in the oven. Crispy chicken skin on a best buffalo chicken recipe is always good! Use drumsticks if you like because they are also good in this recipe. Continue reading →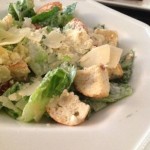 This is an amazing recipe and something I make often. In my opinion this is definitely the best chicken Caesar salad you can make. Sometimes I roast chicken legs and then make this without the chicken, and serve the two together. Caesar salad is something I love and it is one of my favorite salads. I always have Caesar dressing in the refrigerator and serve it with buffalo chicken sometimes since ranch dressing is something unheard of where I live.
Although this best chicken Caesar salad recipe uses mayonnaise in the dressing rather than raw eggs, it is still really nice. A lot of people don't like using raw eggs in recipes or can't eat them for a health reason, so this recipe is a good compromise.
This recipe combines chicken, ciabatta bread croutons and romaine lettuce with a delicious dressing and other ingredients like bacon and Parmesan cheese.
Some More Hot Content For You
Other Posts You Might Like