Discover how to make the best tartar sauce. This condiment is a delicious mayonnaise-based sauce or dressing. You can also make it with eggs and oil. It is often served alongside seafood or fish and you can either buy it or make your own. See the easy recipe and you will always have the tastiest fried fish companion. It's tangy and delicious and one of the very best things to serve with crispy home-fried fish!
There are different recipes for this yummy, piquant sauce. You might like to use a store-bought mayonnaise to make it or you can make your own mayonnaise and then add all of the other ingredients to that. Either way is fine.
History of Tartar Sauce
It was invented by the French for the Tartars, who were ruling parts of Eastern Europe and Mongolia.
It's known as tartare sauce in the UK. You should chill the sauce for a minimum of an hour before serving it. The combination of hot fish recipes (preferably deep-fried) and chilled tartar sauce is amazing.
In the UK, tartar sauce (or tartare sauce as it is known there!) is made with capers, chives, parsley, lemon juice and pickles. In the US, sweet pickle, capers and minced onion are popular components and olives or hard-boiled eggs are optional touches.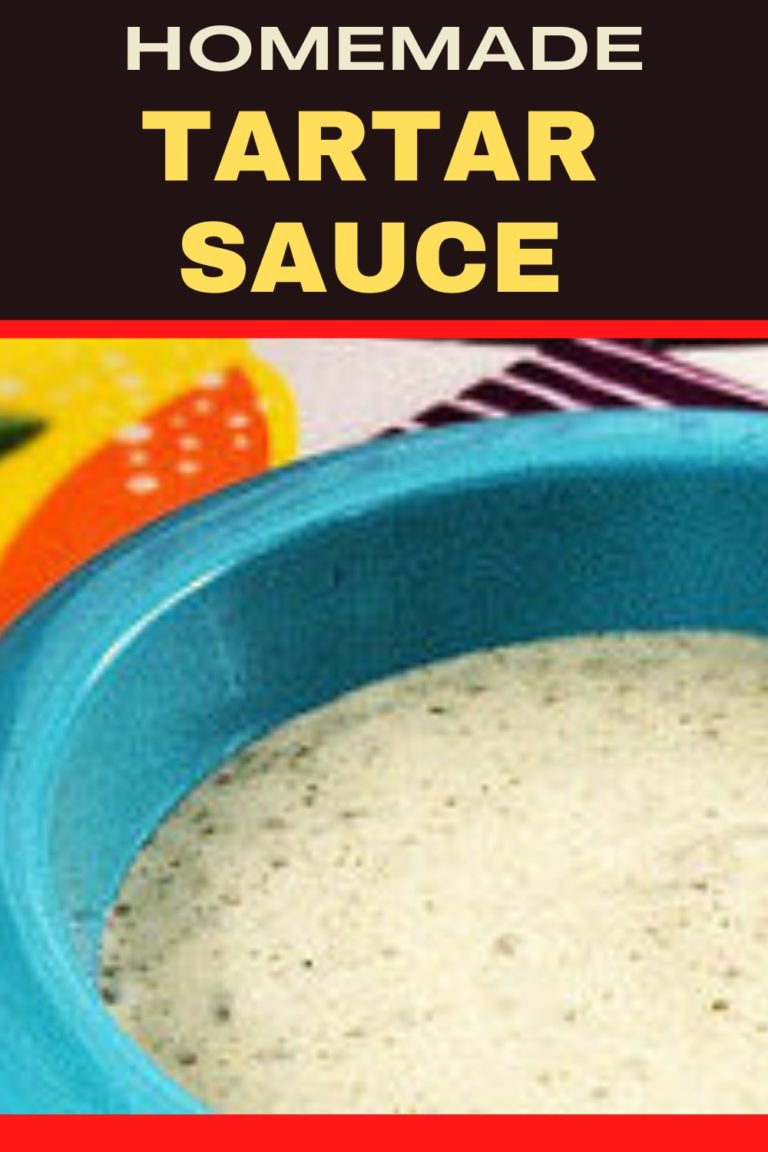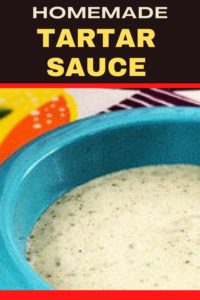 You can make the sauce to suit your palate, perhaps choosing from sweet pickles or savory ones, changing the herb ratio or giving the recipe another twist, to make it your own.
Then you can just prepare your preferred version.
Making It Fat-Free
Is it possible without the fat? If you want to cut out the fat, you will be pleased to know there is a nonfat version to consider!
Use nonfat yogurt or nonfat sour cream for the base of the condiment, then add a tablespoon each of minced pickles or pickle relish, mustard, parsley and minced onions. The pickle relish is a great tartar sauce ingredient!
More Tips for Homemade Tartar Sauce
You can make the sauce in a mixing bowl, a blender or a food processor, depending what you have available and what kind of finished consistency you prefer. If you don't have a food processor or blender, make sure you chop the pickles and capers very finely.
Tartar sauce is supposed to have chunks in it but very small ones. Store the finished homemade sauce recipe in a jar with a screw-top lid for up to a week in the refrigerator. And serve it in a cute little bowl. So read on, discover how to prepare this mouthwatering treat.
Print
How to Make Tartar Sauce
Tartar sauce is really good with fried breaded or battered fish filets. This sauce offers a creamy taste with hints of bitter and sour in there, to really complement the fish. This is so easy to put together.
Author:
Prep Time:

10 mins

Total Time:

10 mins

Yield:

Serves 6

Category:

Sauce
1/2 pint

(250ml) olive oil

1 teaspoon

Dijon mustard

2

egg yolks

1/2 teaspoon

white sugar

2 teaspoons

white wine vinegar
Salt and black pepper, to taste

4 teaspoons

chopped fresh parsley

2 tablespoons

lemon juice

2 teaspoons

chopped fresh chives

4 teaspoons

chopped pickles (gherkins or cornichons)

4 teaspoons

chopped capers
Instructions
Add the mustard, egg yolks, sugar, vinegar and a pinch each of salt and pepper to your blender or food processor.
Combine to make a pale, smooth paste.
Pour in the olive oil, in a steady stream, until the mayonnaise mixture is the right consistency.
Add the parsley, chives, pickles and capers and blend well.
Add the lemon juice gradually, tasting as you go, until the tartar sauce has the right flavor.
Season to taste with salt and pepper, if necessary.
Chill and serve with hot and crispy fried fish.
Notes
In a rush? Then just swap the first 5 ingredients for your favorite mayo!
Keywords: tartar sauce, homemade tartar sauce, how to make tartar sauce, tartar sauce recipe
Photo by Daniel Rossi, on Flickr