Monthly Archives:
October 2014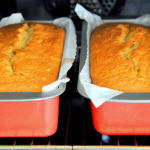 This incredibly easy banana bread with applesauce recipe is made by combining bananas with applesauce, eggs, vanilla and flour. Some sugar, baking soda, baking powder and salt also go into the mix. Making this is very straightforward because you just have to combine the ingredients in a bowl, transfer the resulting mixture into a greased loaf pan, and then you can bake it until done.
Easy Banana Bread with Applesauce: Such a Tempting Snack
Served hot with butter and honey, this makes the most amazing snack, and it is a great comfort food. Homemade banana bread appeals to all the family from the youngest to the most senior, and there are all kinds of tweaks you can apply, such as adding chocolate chips, walnuts or raisins.
The applesauce increases the sweetness without having to use extra sugar, and it also helps keep the bread moist and dense, which good banana bread should be. Make this easy banana bread with applesauce loaf for the kids and they'll be sure to enjoy it.
Continue reading →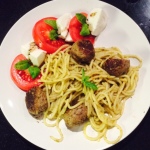 This is a great pesto spaghetti recipe to make if you are in the mood for Italian but also looking for something you can just throw together and have on the table half an hour after you thought of making it!
Spaghetti and meatballs is a typical Italian dish which combines pasta and meat in a simple way, and although a tomato sauce is often served with such a dish, pesto spaghetti is also nice and it is what we are using here, although you can switch one for the other if you like.
We are making baked meatballs and you can prepare the pesto spaghetti while the meatballs are baking, then have everything together at once. Make sure you have some extra fresh basil sprigs for an attractive garnish and consider what you want to serve on the side, or whether you want to omit a side dish and instead serve a tasty side dish such as this delicious Italian bruschetta recipe.
Pesto Spaghetti & Meatballs: Which Meat to Use
Here in Holland you can't get ground pork for whatever reason (don't ask me, I only live here!) so we use half and half (which is half beef and half pork) and that seems to work just fine, but you can use beef or pork if you prefer, or even ground turkey if that is what you like.
Continue reading →
Some More Hot Content For You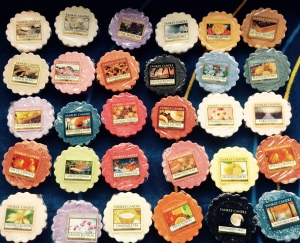 I love Yankee Candle Tart Wax Melts and can't seem to stop buying them! Since I have tried pretty much every scent, I thought I would share my Yankee Candle Tart scent reviews with you, to inspire you to try new scents and discover a new favorite perhaps.
I have an electronic tart burner as well as a tea-light one, and my husband and I both like trying new fragrances in our home. The first time I ever tried using wax tart melts was when I found a bargain set in one of the local shops here in Holland including a tea-light burner and a few small melts.
They were unbranded and didn't smell that appealing but I liked the concept and began to wonder what quality wax melts would smell like, which is when I started to order directly from Yankee Candle.
Perhaps you live close to a Yankee Candle store or even somewhere like Bed, Bath and Beyond where they sell them, in which case you can simply wander in and sniff to your heart's content. However, sniffing the melts through the packaging isn't the same as smelling them burning, so I am going to try and describe all the scents for you, to help you make your choice. Continue reading →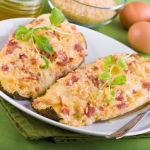 Low in calories but high in flavor, this wonderful baked stuffed zucchini boats recipe is sure to please your palate. The middles of the zucchini are scooped out and then you can add a wonderful ham and cheese filling, and bake them to perfection.
This is a very easy baked stuffed zucchini boats recipe which is nice served with Spanish rice or risotto, and just as nice served alone as a savory snack. If you want to make this dish vegetarian friendly, simply omit the ham, or else you might like to swap it for shrimp, salmon, walnuts, or pretty much anything else.
Tweak the Filling to Make It Your Own
The main ingredients in this baked stuffed zucchini boats dish are the zucchini and the cheese, so just add whatever you want to that mixture. You can also swap the ham for bacon, for a slightly different flavor, or even add some sausage.
Continue reading →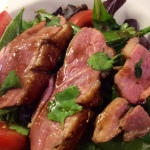 This warm duck breast salad is one of my favorite recipes, and my husband especially loves this dish! It is really easy to make too, and a good introduction to the joys of working with duck breast. It does not take long to make. In fact you can have it ready in under half an hour, including both cooking and prep time.
This warm duck breast salad is filling enough to be the main dish, but if you were looking for an appetizer duck salad then simply use this recipe to serve 4 and it will make a tasty, filling appetizer dish, or even 6 if you don't want such large appetizer servings.
Any leftover duck can always be refrigerated then used the following day to make tasty sandwiches. It will keep for a few days in the refrigerator actually, in a covered container. Chop it and add it to a risotto, pasta dish, pilaf, or something else.
The dressing is a simple 4-ingredient mixture which brings out the beauty of the duck flavor, while the salad can be anything you like, although keeping it simple with salad leaves, tomatoes and green onions is a good idea.
Continue reading →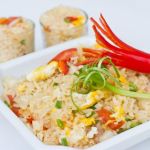 Egg fried rice without soy sauce is a dish lots of people want to make but since soy sauce is one of the key ingredients it can be puzzling working out how to get around that. Fried rice is one of the best-known Chinese dishes, but the authentic recipe is quite different to what you might be used to. For example, have you tried making egg fried rice without soy sauce? That is how it is made in China, well in many parts of the country, and the more authentic option in many cases.
Egg Fried Rice without Soy Sauce: Such a Tempting Dish to Make
Egg fried rice is the dish to make when you want to use leftovers to rustle up something quick and easy, something comforting and tasty, something literally anyone can make regardless of culinary expertise or cooking experience.
This egg fried rice without soy sauce dish is easy, folks, and delicious too! But before you grab your wok and leftovers, you need to know a few tips about how to make the best egg fried rice recipe ever.
Egg fried rice is found all over the globe, either the authentic version or something more tailored toward the country in question. In China, egg fried rice is considered a meal rather than a side dish, and it might be enjoyed for breakfast, lunch or dinner.
Other Posts You Might Like